Eighty-Fifth Annual Spring Commencement-School of Law / May 18, 2019
School of Law Commencement
The St. Mary's University School of Law is proud to celebrate our Eighty-fifth Annual Spring Commencement on Saturday, May 18, 2019.
The keynote speaker will be Robert C. Hilliard (J.D. '83) of Hilliard Martinez Gonzales L.L.P. in Corpus Christi.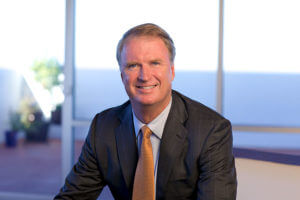 Attorney Robert C. Hilliard (J.D. '83) will bring the expertise he gained successfully arguing before the United States Supreme Court as he gives the keynote speech at the St. Mary's University School of Law's 85th annual Commencement on Saturday, May 18.
The Corpus Christi-based attorney is the founding partner of Hilliard Martinez Gonzales LLP and Hilliard & Shadowen LLP. In 2016 and 2017, Hilliard was lead counsel in a series of cases challenging the U.S. Border Patrol's policy of using lethal force against people across the border in Mexico who allegedly throw rocks at agents in the U.S. He successfully argued a case, Hernandez v. Mesa, before the United States Supreme Court. As a result, the Border Patrol revised their use-of-force policies.
St. Mary's Law will celebrate the accomplishments of 238 new School of Law graduates, including nine receiving their Master of Jurisprudence (M.Jur.), 215 receiving their Doctor of Jurisprudence (J.D.) and 14 students receiving their Master of Laws (LL.M.).
Commencement will begin at 1 p.m. at Bill Greehey Arena, inside the Alumni Athletics & Convocation Center on the St. Mary's campus. Media are welcome.
The law ceremony will be streamed live online for family and friends who are unable to attend in person.
Graduates of other St. Mary's Schools will graduate at a separate University Commencement on Saturday, May 11.
More about Robert Hilliard
Hilliard was recognized as Elite Trial Lawyer of the Year by National Law Journal in 2015 and 2016 and has been named a Texas Super Lawyer for 15 years. He has been featured on 60 Minutes, ABC World News Tonight, CNN, CNBC, FOX News, Good Morning America, New York Times, USA Today, Washington Post, Wall Street Journal and other media.
He is a member of the American Bar Association, Corpus Christi Bar Association, Litigation Counsel of America and American Board of Trial Advocates, and is a former national co-chair and ethics committee chair of the American Association for Justice. He is also a former member of the Law Alumni Association Board of Directors. He is double-board certified in personal injury trial law and civil trial law.
Tags