Spring 2023 Commencement for Undergraduate, Graduate and Doctoral Students / May 13, 2023
From Jacqueline Flores
St. Mary's University will honor the accomplishments of its new graduates with an in-person Commencement ceremony on Saturday, May 13th.
The University ceremony will celebrate the achievements of 448 new graduates, including 353 receiving bachelor's degrees, 90 receiving master's degrees and 5 receiving a doctoral degree.
The Spring 2023 Commencement will begin at 1:30 p.m. in the Alumni Athletics and Convocation Center, Bill Greehey Arena. Rasheeda C. Keir (B.A. '01, M.A. '02) Real Estate Investor and Contractor, will be the commencement speaker.
Spring 2023 Commencement Speaker
RaSheeda C. Keir (B.A. '01, M.A. '02)
Real Estate Investor and Contractor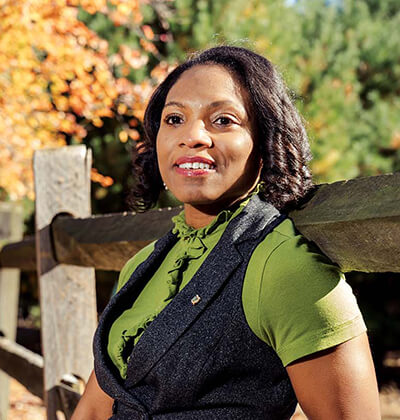 RaSheeda Keir decided to attend St. Mary's University after her coworker at a grocery store, who at the time was attending the University's School of Law, thought she would be a good fit with the University.
As a first-generation college student, Keir attributed a lot of her success at St. Mary's to a scholarship created for Black students, as well as support from faculty and her friends on campus.
Now living near Washington, D.C., Keir has given back to the University by creating a scholarship, which honors the legacy of the Rev. Norbert Brockman, S.M., a longtime St. Mary's Associate Professor of Political Science. The scholarship is awarded to a Black student of the College of Arts, Humanities and Social Sciences over the course of three years.
"I hope they feel blessed. We alumni recognize how the scholarship money affects students' lives. It gives them the opportunity to focus on their studies. I hope their scholarship relieves some burden. I hope they recognize somebody thought about them because God put that gift in my heart."

— RaSheeda Keir
"I just want to say I owe my success to St. Mary's," said Keir, who also serves on the College's Advisory Council. She reflects fondly on her memories of campus, "The Quad, the basketball games and, of course, the professors. It was like having an extended family. It's hard to feel lost when you have that family."
Tags