The MacTaggart Catholic Intellectual Tradition Lecture Series --Robert Wicks, Psy.D.
From Loretta Sanchez
The MacTaggart Catholic Intellectual Tradition Lecture Series -- November 11, 2021
Speaker Robert Wicks, Psy.D.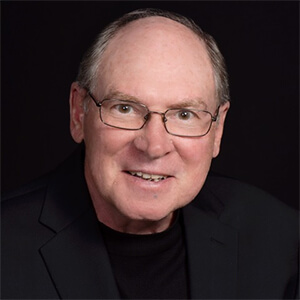 For more than 35 years, Robert Wicks, Psy.D., has been called upon to speak calm into chaos by individuals and groups experiencing great stress, anxiety and confusion. Wicks received his doctorate in Psychology from Hahnemann Medical College and Hospital, is Professor Emeritus at Loyola University Maryland.

Over the past several years he has spoken on his major areas of expertise — resilience, self-care, and the prevention of secondary stress (the pressures encountered in reaching out to others) — on Capitol Hill to members of Congress and their chiefs of staff, at Johns Hopkins School of Medicine, the U.S. Air Force Academy, the Mayo Clinic, and more.

In 1994, he was responsible for the psychological debriefing of NGOs/relief workers evacuated from Rwanda during their genocide. In 1993, and again in 2001, he worked in Cambodia with professionals from the English-speaking community who were present to help the Khmer people rebuild their nation following years of terror and torture. In 2006, he also delivered presentations on self-care at the National Naval Medical Center in Bethesda Maryland and Walter Reed Army Hospital to those health care professionals responsible for Iraq and Afghan war veterans. More recently he addressed U.S. Army health care professionals returning from Africa where they were assisting during the Ebola crisis.

Wicks has published over 50 books for both professionals and the general public. In 2006, he received the first annual Alumni Award for Excellence in Professional Psychology from Widener University, is also the recipient of the Humanitarian of the Year Award from the American Counseling Association's Division on Spirituality, Ethics and Religious Values in Counseling, and is a recipient of the Papal Medal, Pro Ecclesia et Pontifice.
The MacTaggart Catholic Intellectual Tradition Lecture Series
St. Mary's University welcomes you to a free, annual lectures series featuring men and women who have shaped the Catholic Intellectual Tradition – a tradition at the heart of the educational enterprises at St. Mary's.
Glenn MacTaggart (J.D. '79, M.A. '89), longtime attorney and counsel with Prichard Hawkins Young LLP, and his wife, Karla MacTaggart, gave a major gift to St. Mary's to create the MacTaggart Catholic Intellectual Tradition Lecture Series Endowment. The gift allows for the recruitment of speakers from various faith traditions to speak to the University and San Antonio communities about such topics as Catholicism in a changing world, religion in a pluralistic society, and faith in areas such as art and science.
The lecture series is a cornerstone of the Center for Catholic Studies which is a result of the University's Defining Moment Comprehensive Campaign.
Tags